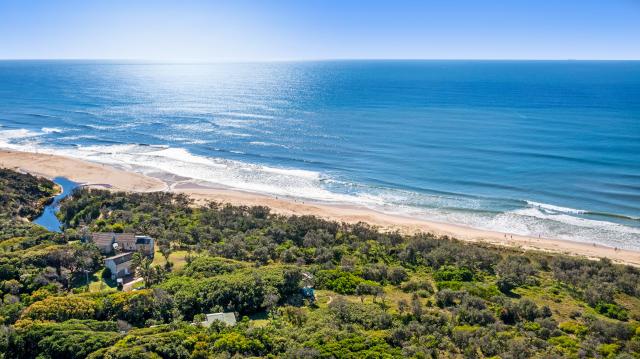 Elevated levels of property transactions experienced over the past two years will flow into 2022, according to leading Noosa real estate principal Tom Offermann.
This is due to people continuing to make lifestyle and investment decisions due to the pandemic, while ultra-low interest rates will underpin further growth in property values.
For the Sunshine Coast, there is no sign that the flight from capital cities will ease as families young and old aspire for its amenable climate and relaxed lifestyle.
"Economically the Coast is benefitting from this influx, as well as major local infrastructure projects and the winning Brisbane Olympics bid,'' he said.
"While sectors like hospitality, travel and tourism around the country have suffered, many people have had bumper years and their search for Coastal property investments is adding to the strong demand.
"Coastal property owners revelled in large capital gains during 2021 and knowing how difficult it might be to get back into the market has made them reluctant to sell, which is keeping new listings tight.
"The hottest places to buy and invest are no mystery. Location is just about everything when it comes to property, and those locations which have performed the best in the past will be the same ones that perform the best in the future.
"It's that simple, the qualities these properties possess that made them the best real estate performers will always be in demand.
"In the absence of financial or political calamities, 2022 will be another positive year for coastal property.''
For a complete overview of the Noosa property market pick up Noosa Today on Friday.