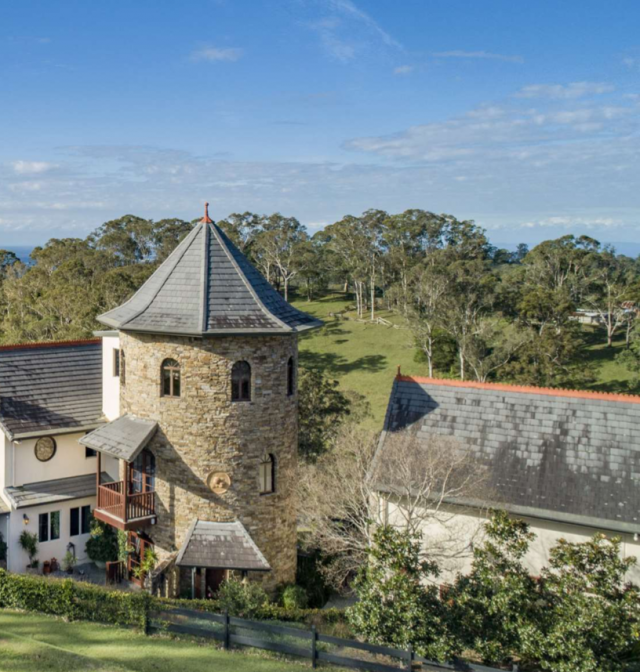 Erle Levey
Elevated levels of property transactions experienced over the past two years will flow into 2022, according to leading Noosa real estate principal Tom Offermann.
This is due to people continuing to make lifestyle and investment decisions due to the pandemic, while ultra-low interest rates will underpin further growth in property values.
For the Sunshine Coast, there is no sign that the flight from capital cities will ease as families young and old aspire for its amenable climate and relaxed lifestyle. 
"Economically the Coast is benefitting from this influx, as well as major local infrastructure projects and the winning Brisbane Olympics bid,'' he said.
"While sectors like hospitality, travel and tourism around the country have suffered, many people have had bumper years and their search for Coastal property investments is adding to the strong demand.
"Coastal property owners revelled in large capital gains during 2021 and knowing how difficult it might be to get back into the market has made them reluctant to sell, which is keeping new listings tight.
"The hottest places to buy and invest are no mystery. Location is just about everything when it comes to property, and those locations which have performed the best in the past will be the same ones that perform the best in the future. 
It's that simple, the qualities these properties possess that made them the best real estate performers will always be in demand.
"In the absence of financial or political calamities,  2022 will be another positive year for coastal property.''
For a complete overview of the Noosa property market turn to page 17.
BEACHSIDE OASIS
Chris Miller at Tom Offermann Real Estate has a beachside family home with pool at Castaways Beach he is taking to an evening auction on Saturday, January 29.
The three-bedroom, two-bathroom, two-car house with stunning pool at 11 Topicana Rise is scheduled to go under the hammer at 5pm on the day.
With Castaways Beach almost at the doorstep, the house features ocean views from the Noosa National Park to Point Cartwright from the sky deck.
With a contemporary beachy feel, there are generous living and dining spaces offering functionality and versatility.
High-ceilings and a wall of floor-to-ceiling windows look out to a massive undercover terrace, and the swim-out part of the 20-metre pool.
SUNSHINE APPEAL
Rob Spencer and Kathy Wise at Sunshine Beach Real Estate have a strong line-up of auctions scheduled for the weekend of Saturday, Sunday, January 29-30.
Three auctions over the two days will see two more properties go to auction in February – at 44 Ferguson St on February 5 and 32 Solway Dve on February 12.
The three-bedroom, two-bathroom house with pool at 31 Ben Lexcen Dve, Sunrise Beach, that is set for auction January 29 at 11am, has had two good open homes so far, Rob said.
There have been offers prior, from Victoria and New South Wales, showing that people are still wanting to relocate from the southern states.
"Position and price range,'' Rob said. "They are wanting to move and can afford this.''
Set well back from the street, this private, contemporary single-level home is designed around its central outdoor entertaining area and pool, creating a seamless indoor-outdoor lifestyle. •
A recent renovation gives a relaxed, sophisticated beachside feel.
The three-bedroom, three-bathroom, three-car house at 13 Hill St, Sunshine Beach, is really interesting, Rob said.
Set for auction at 1pm on January 30, it is having a short campaign with inspections by appointment to date.
Architect designed in the 1970s, this quintessential beach house features an 8m-high ship's gable roofline.
On a 506sq m block zoned for duplex living, it features a separate fully-equipped cabin that carries an established reputation of attracting holiday and extended-term guests.
With a 5kw solar system, air conditioning and Bosch appliances, the property has already attracted strong early interest and will be open for inspection on the Saturday and Sunday of the auction weekend.
The four-bedroom, two-bathroom house at 1 Ferguson St, Sunshine Beach, set for auction at 3pm on January 29, is attracting strong interest as well.
Across two levels and on a 543sq m corner site, it boasts both ocean and hinterland views while capturing the true essence of a home by the sea.
EXCITING TIME
The auction of the three-bedroom, two-bathroom, two-car house at 11 Milpera Retreat, Noosa Heads, on Saturday went off like a firecracker.
Roger Omdahl of Laguna Real Estate said early interest had returned on the Friday and Saturday as well as new bidders.
There were five registered bidders including a bidder's agent on the ground and it met with immediate response.
With a $1.5m start, when it was called on the market it really took off and sold at $1.78m.
The majority were local and South east Queensland as well as from Victoria and New South Wales.
The buyers are from Victoria, who had sold to move for employment in Noosa.
"In different careers, they decided to continue up here,'' Roger said.
"They are very excited about the opportunity to buy into Noosa.''
Meanwhile, the two-bedroom, two-bathroom apartment at 5/2 Sidoni St, Tewantin, continues to attract interest ahead of this Saturday's auction at 12pm.
Roger said there had been more than 80 inspections of apartment to last weekend.
Interest is a pretty even split of investors and holidays or straight investment with the intention of living in later on, he said.
"One of seven units in the complex with arguably the best water views in Tewantin, the apartment has been immaculately renovated and buyers are seeing the value.
"The majority of interest is local.''
SOMETHING SPECIAL
The Ray White Rural Dayboro/Eumundi team has listed a French chateau-inspired five-bedroom, four-bathroom, seven-car house with pool.
It's on 4.0ha at 200 Ocean View Rd, Ocean View, near Mt Mee, and includes two separate cottages with self-contained apartments.
With panoramas to the ocean and hinterland, fastidious design considerations and meticulous building methods have been undertaken to produce this incomparable expression of individuality.
An imposing circular stone tower stands at the centre of the home, surrounded by walled courtyards, water features and cottage gardens reminiscent of a charming provincial village.
A blackbutt staircase leads from the sitting room with fireplace to the second level ensuited bedroom with Juliet balcony. The uppermost level music/reading room has a dramatic timber peaked ceiling.
Two separate cottages with self-contained apartments on the upper levels and multiple vehicle garaging below, provide guest accommodation, letting options or bed and breakfast hosting opportunities.
From fully fenced paddocks including secure pet areas, ornate terracotta roof capping, finials and chimney pots to the beautiful use of timbers and stone, every detail has been carefully considered.
AUCTION ACTION
FRIDAY, January 21
Noosa Heads
39 Nairana Rest: 3bed, 3bath, 2car house, pool, 3pm, Rick Daniel 0411 737 767 Gillian McCauley 0467 600 009 Richardson & Wrench Noosa
Peregian Beach
2-4/38 Avocet Pde: 2bed, 2bath, 1car apartment, 10am, Tracy Russell 0413 319 879 Tom Offermann Real Estate
Sunrise Beach
7 Dame Patti Dve: 4bed, 2bath, 2car house on 640sq m, 11.30am, Peter TeWhata 0423 972 034 Tom Offermann Real Estate
Sunshine Beach
2/18 Douglas St: 3bed, 3bath, 3car apartment, 12pm, Mike Hay 0417 624 059 Century 21 Noosa
SATURDAY, January 22
Donna
110 Grays Rd: 3bed, 1bath, 5car house on 6366sq m, 4pm, Grant Baker 0417 021 713 One Agency Noosa
Tewantin
5/2 Sidoni St: 2bed, 2bath, 1car apartment, 12pm, Roger Omdahl 0412 043 880 Laguna Real Estate
TUESDAY, January 25
Noosa Heads
15/30 Hastings St: 3bed, 3bath, 1car beach house, 1pm, Jesse Stower 0414 367 282 Tom Offermann Real Estate
Peregian Beach
34 Glen Eden Resort, 388 David Low Way: 3bed, 2bath, 1car beachfront townhouse, 11am, Correen Mackay 0414 742 238 Richardson & Wrench Noosa
THURSDAY, January 27
Noosa Waters
5 The Promontory: 4bed, 4bath, 3car waterfront house, pool, dual jetties, 1pm, Adrian Reed 0409 446 955 Darren Neal 0401 212 505 Reed & Co